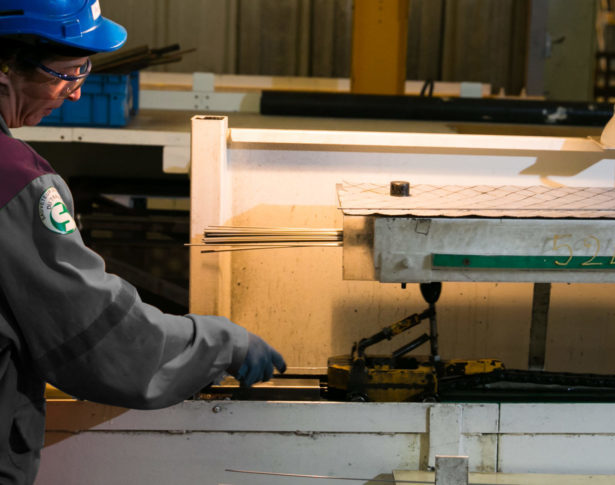 LEADER IN
HIGH-PERFORMANCE ALUMINIUM TUBES
Aviatube, designs and manufactures high-performance hard alloys aluminium tubes for aviation, defense, and space markets and many other varied industries.
The company masters the entire product life cycle, from the processing of foundry billets to just in time delivery. Aviatube employees master a unique know-how: the greased extrusion process. This expertise makes it possible to satisfy the greatest number of customers around the world by offering them a wide range of combinations of diameters and thicknesses of tubes. The company aims for industrial excellence in its manufacturing process (quality, cost, lead-time) to serve its customers with products that are always lighter and stronger.
For almost 70 years, Aviatube has offered high performance aluminium tubes for a wide range of aeronautical, military and industrial applications. With its experience, Aviatube is today a leader in the manufacture of high-performance aluminum tubes.
Heir to a long know-how in the design and manufacture of aluminium tubes, and thanks to feedback from very many products in service, Aviatube offers a wide range of aluminum tubes which combine high performance and lightness. These products can be of symmetrical or asymmetrical section and their dimensional characteristics can range from 0.2mm thick and 2mm in diameter to 0.89mm thick and 120mm in diameter.