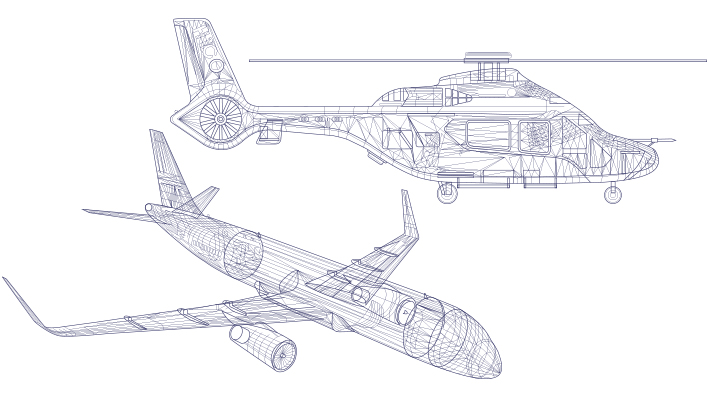 AVIAGROUP INDUSTRIES,
FAITHFUL PARTNER OF AEROSPACE INDUSTRY LEADERS 
With more than 70 years of experience acquired by its companies Indraero, Aerocast and Structural Aerospace Morocco, Aviagroup Industries is present in all the civil aerospace markets.
From commercial aircraft to helicopters by way of business aircraft, Aviagroup Industries manufactures and supplies complex metal aerostructures primary parts and sub-assemblies to the aerospace industry leaders. Its wide range of aerostructures primary parts and sub-assemblies extends to engines and nacelles. Thus, Aviagroup Industries produces solutions that allow aircrafts to fly in all circumstances. In addition, thanks to its production means diversity, and its expertise in the design of personalized tools, Aviagroup Industries can meet almost all the quality requirements of the aviation market.
Aviagroup Industries products can therefore be found on the most famous aircraft in the world such as the Airbus A320. Aviagroup Industries manufactures and supplies daily primary parts and critical sub-assemblies capable of providing safety and performance in flight.
COMMERCIAL AIRCRAFT |   BUSINESS AIRCRAFT |  CIVIL HELICOPTERS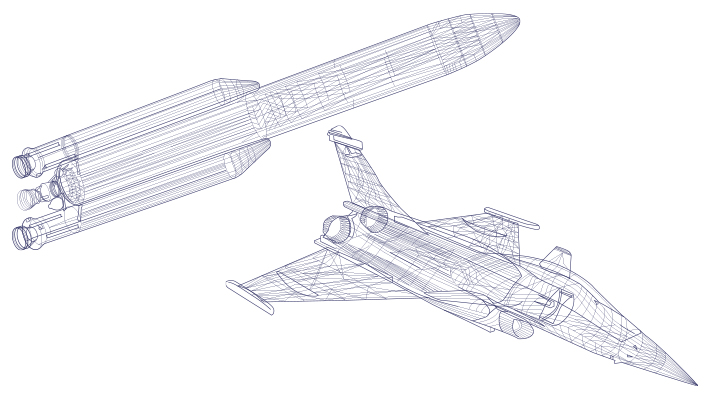 AVIAGROUP INDUSTRIES,
INNOVATIVE SOLUTIONS WHERE PERFORMANCE DEMANDS
DIn an unpredictable and constantly changing world, Aviagroup Industries, through its companies Indraero, Aerocast and Structural Aerospace Morocco, is mobilizing to offer high-performance solutions to the defense and space industries and thus support the armed forces around the world.
The Group can count on its employees' ingenuity to manufacture critical aerostructures primary parts and sub-assemblies for military aircraft. Thus, Aviagroup Industries offers a complete range of efficient and innovative solutions contributing to the efficiency and tactical superiority of the airborne armed forces in many countries. Conscious that the defense market is not the only innovation cradle, Aviagroup Industries is also present in the space market by manufacturing some of the components of space launchers. Aviagroup Industries is therefore proud to work on both strategic and sovereign programs, as is the case with the Ariane program.
MILITAIRY HELICOPTERS  |  MILITARY AIRCRAFT |  SPACE LAUNCHERS
AVIAGROUP INDUSTRIES IS RECOGNIZED FOR ITS EXPERTISE IN CRITICAL PARTS AND HIGH-PERFORMANCE AEROSTRUCTURE SUB-ASSEMBLIES MANUFACTURING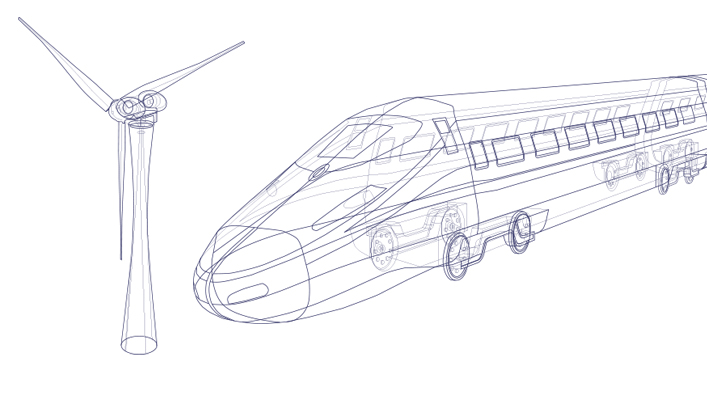 AVIAGROUP INDUSTRIES,
DIVERSIFIED APPLICATIONS FOR ADAPTABLE PRODUCTS 
Thanks to its expertise in high-performance metal manufacturing and its quality organization allowing a high level of performance, quality and traceability, Aviagroup Industries offers its services to the transport, nuclear and renewable energy sectors.
The wide range of skills and technical solutions implemented by Aviagroup Industries allows us to support our customers from the product design phase to define the best technical and economic solution for their application. Aviagroup Industries offers solutions in many metals and aluminum alloys, steel, titanium, inconel. For some components or primary parts, Aviagroup Industries has a network of partners that most often offers complete solutions adapted to their needs. Today, thanks to the assembly capacities set up on its sites in France and Morocco, Aviagroup Industries possesses skills to offer its customers small, medium and large series industrialization.
AUJOURD'HUI, GRACE AUX CAPACITÉS D'ASSEMBLAGE MISES EN PLACE SUR SES SITES FRANCE ET AU MAROC, AVIAGROUP INDUSTRIES EST RICHE EN COMPÉTENCES POUR OFFRIR À SES CLIENTS DES INDUSTRIALISATIONS PETITES, MOYENNES ET GRANDES SÉRIES.