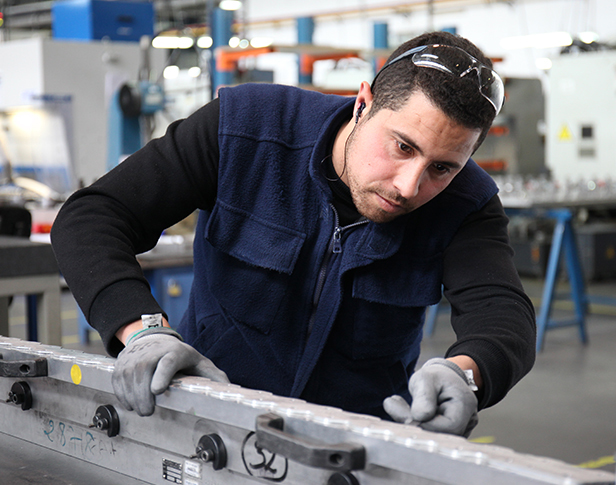 OUR COMMITMENTS
Aviagroup Industries, through its companies, adopts responsible behavior in the conduct of its activities in accordance with high standards of integrity and compliance from the sales team development and product design phase through to the service support provided to customers.
HEALTH, SAFETY AND ENVIRONMENT
Aviagroup Industries makes every effort to maintain a secure working environment for its employees. An awareness and risk prevention process is implemented out to avoid accidents. The Group, with responsible behavior, ensures a sound and sustainable business management, without prejudice to the environment or its employees.
GENDER EQUALITY
In accordance with the legal provisions in force, Aviagroup Industries is even more determined to work daily to reduce the inequalities between women and men in all its companies.
OUR QUALITY SYSTEM
Aviagroup Industries Quality policy, deployed through its companies, reflects the commitment of all its employees to place their customers complete satisfaction at the heart of their concerns.
Honoring its customers trust, guaranteeing, and continuously improving their satisfaction, these are the Aviagroup Industries missions and assurance of the Group's and its companies' long-term profitability and sustainability, both.
Use its skills and expertise in the aviation, defense and space markets to provide its customers with efficient solutions that meet their requirements.
Support them in their project's success, from the product development phase, to production, delivery and after-sales support.
Aim for excellence in all its operations: high quality, reliability of lead-times for all products and services delivered.