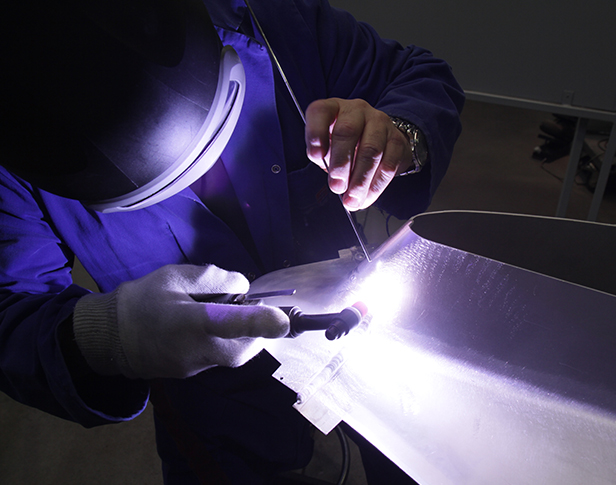 PERFORMANCE
AT THE HEART OF YOUR MISSIONS
The aeronautical sector is today entering a turning point in its history. Each group and company work to produce ever more efficient equipment and systems, increasingly integrating the environmental concept. This is what Aviagroup Industries strives to do daily. But to meet the challenges of the 4.0 aeronautical industry, Aviagroup Industries needs you, needs talented people who can make proposals and make difference.
Present on the aviation, defense and space markets, Aviagroup Industries operates in strategic environments where the most advanced skills are expressed and gathered. The Group whishes to enrich itself with talents with the highest technical skills, capable to rise to major challenges daily and thus promoting the innovation of tomorrow.
So, if you are motivated by the tomorrow technological challenges, Aviagroup Industries is waiting for you. Joining Aviagroup Industries means joining a community of 1,150 women and men, spread over five locations in France and Morocco, who have chosen performance. Do like them, get on the Aviagroup Industries adventure and place performance at the heart of your missions.
YOURS AMBITIONS,
OUR CONCERNS
Working at Aviagroup Industries is joining a human-sized group where success is intimately linked to that of employees. At Aviagroup Industries, we are convinced that the success of our Group depends on listening and sharing. It is then by placing people at the heart of our professional relationships that we carry out ambitions projects and together conquer new markets.
Beginner or experienced person, executives, engineers, technicians or operators; working at Aviagroup Industries is joining a group where initiative and taking responsibility are at the heart of our working values. Be an actor of your success and Aviagroup Industries will offer you throughout your career new challenges and opportunities. Aviagroup Industries is committed to supporting you from the first day of your career in the development of your skills and the achievement of your ambitions.
So, don't wait any longer, join us at Aviagroup Industries and live a committed, rich and varied professional adventure, where your involvement will be total.